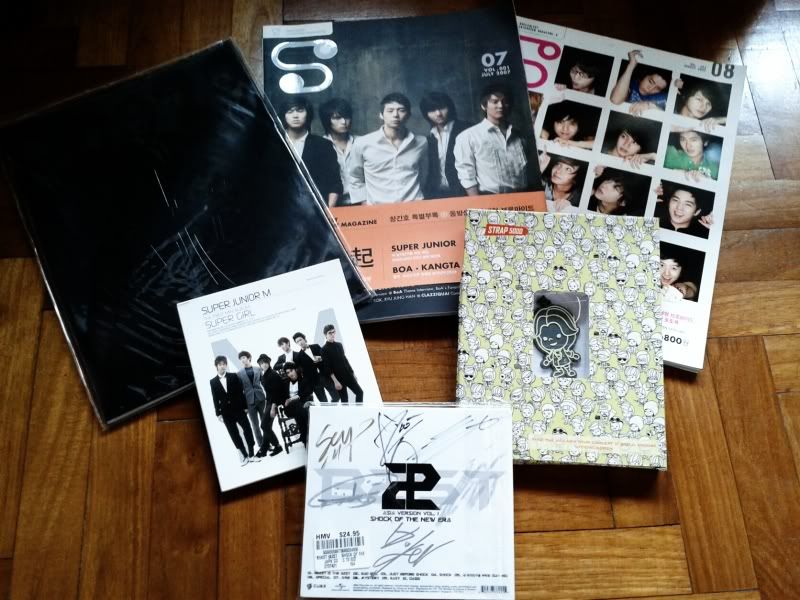 1. TOHOSHINKI T Concert Photobooklet - SGD 48
Mint condition! Still in plastic protective cover.
2. S Magazine July 2007 (feat. TVXQ) - SGD 22
Comes with HUGE poster.
3. S Magazine August 2007 (feat. Super Junior) - SGD 18
Good condition! Featuring many other SM artistes too.
4. SJM Super Girl Korean Version - SGD 16
Good condition!
5. Yoochun Seoul Encore Phone Strap - SGD12
Official DBSK concert merchandise, barely opened!
6. AUTOGRAPHED B2ST Shock of the New Era - SGD 32
Signed when b2st came to SG in 2010!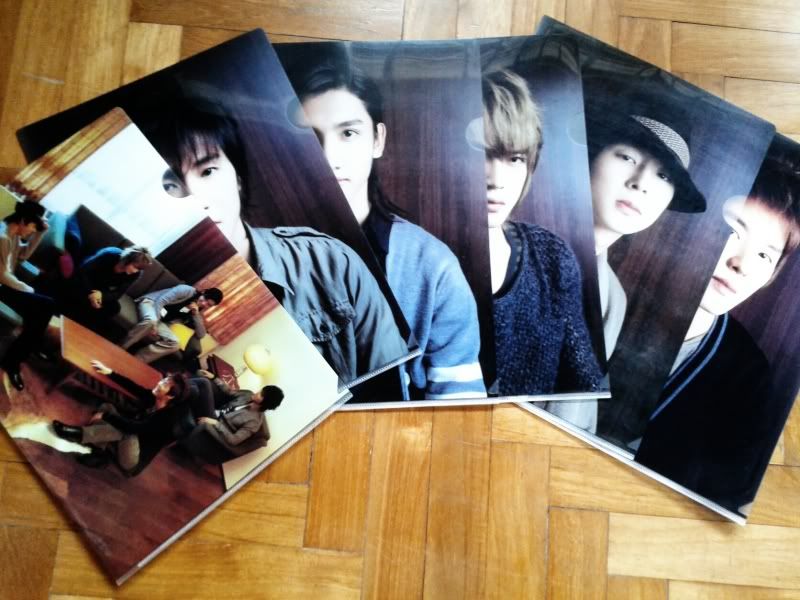 TOHOSHINKI Shine/Ride On Japanese single OFFICIAL Special Goods folder
sgd 11 each, $60 as a set!
Terms and Conditions

1. Only selling to buyers located in Singapore.
2. Only selling via meetup - which will include payment then.
3. Strictly no exchange of goods.
Thank you for viewing. Please rely to this post if there are any queries or if you intend to purchase any items. Please reply with the following: Name, E-mail, Product name.

Also, if you are looking for any other merchandise that seems unavailable right now, questions are welcome. Pictures will be provided upon request.